How One Case Study Capturing Its 'Cool Factor' Gives Mobile Escape a Competitive Edge
Case Study Buddy helped Mobile Escape create a case study showcasing its bespoke Escape Mail product to impress buyers and establish trust with key stakeholders.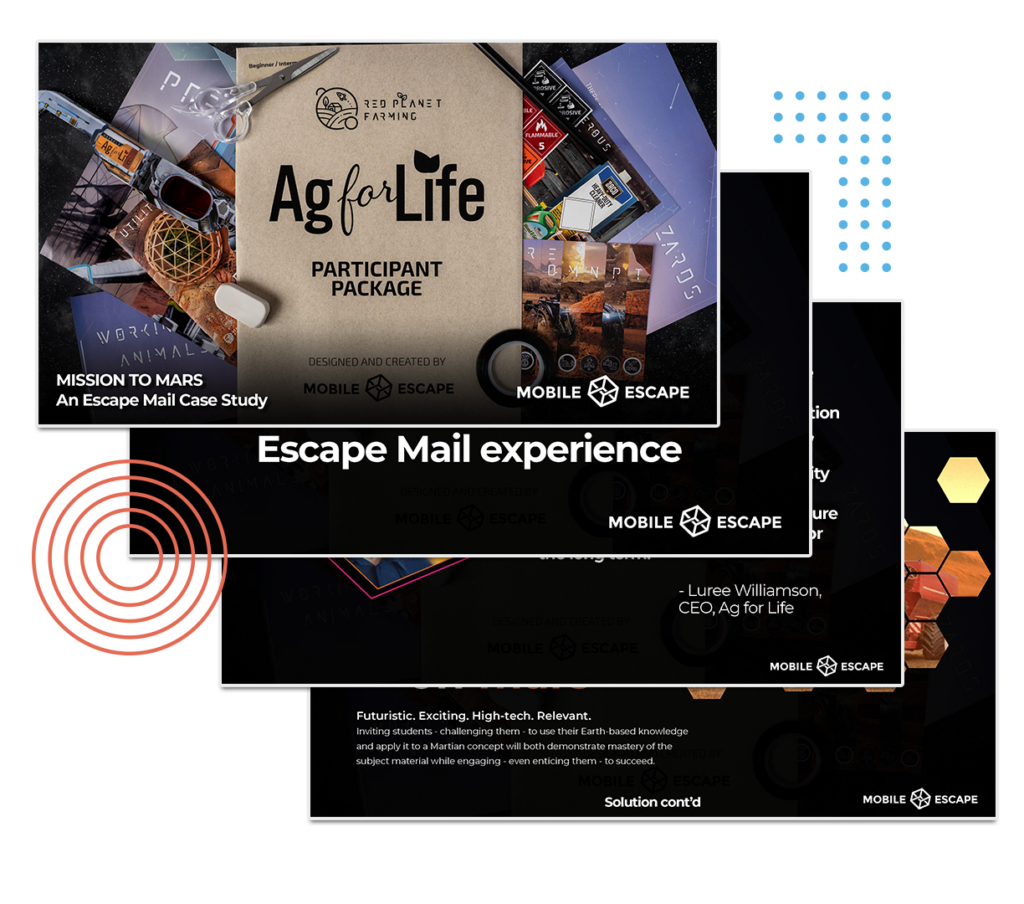 Mobile Escape delivers unforgettable experiences, from mobile escape rooms at local events to Escape Mail that incites wonder around the world.
Demonstrating aptitude to persuade prospects
Mobile Escape deploys mobile escape room games at events and schools across Alberta. But that's not all they do. In 2020, a new innovation was born out of COVID restrictions.
Co-founder Eric Reynolds explains, "School closures resulted in an innovative new project called Escape Mail, which has won awards, been translated into multiple languages, and is now finished its 12th episode of season one."
Escape Mail became a local phenomenon, and organizations like Ag for Life quickly latched onto the opportunity to create a bespoke educational experience that was interactive and fun.
But other businesses needed more persuasion.
While Mobile Escape's product is quite novel, the challenge they face is familiar to almost every organization: convincing leads that you're the most equipped to meet their needs.
Eric says, "Any time you create a custom activation, like the ones we can make, it's a large investment. There's a certain degree of assurance that you need that the project will accomplish its goals."
Mobile Escape saw a golden opportunity. They'd already had a few incredibly successful ventures, chief among them the popular Escape Mail adventure created for Ag for Life. If they could capture that story and turn it into a case study, they'd have the positive proof they needed to wow new prospects.
"Through the case study, we were hoping to communicate to similar organizations a few key facts, not the least of which was what it was like to work with us. We take ideas into consideration. We work quickly. We're very reasonable. We felt that communicating those intangibles was important."
"Organizations are looking for as much proof of concept as they can get before investing. They appreciate historical proof to give them assurance that we will be able to deliver on what we say we will do."
Eric Reynolds (Co-founder, Mobile Escape)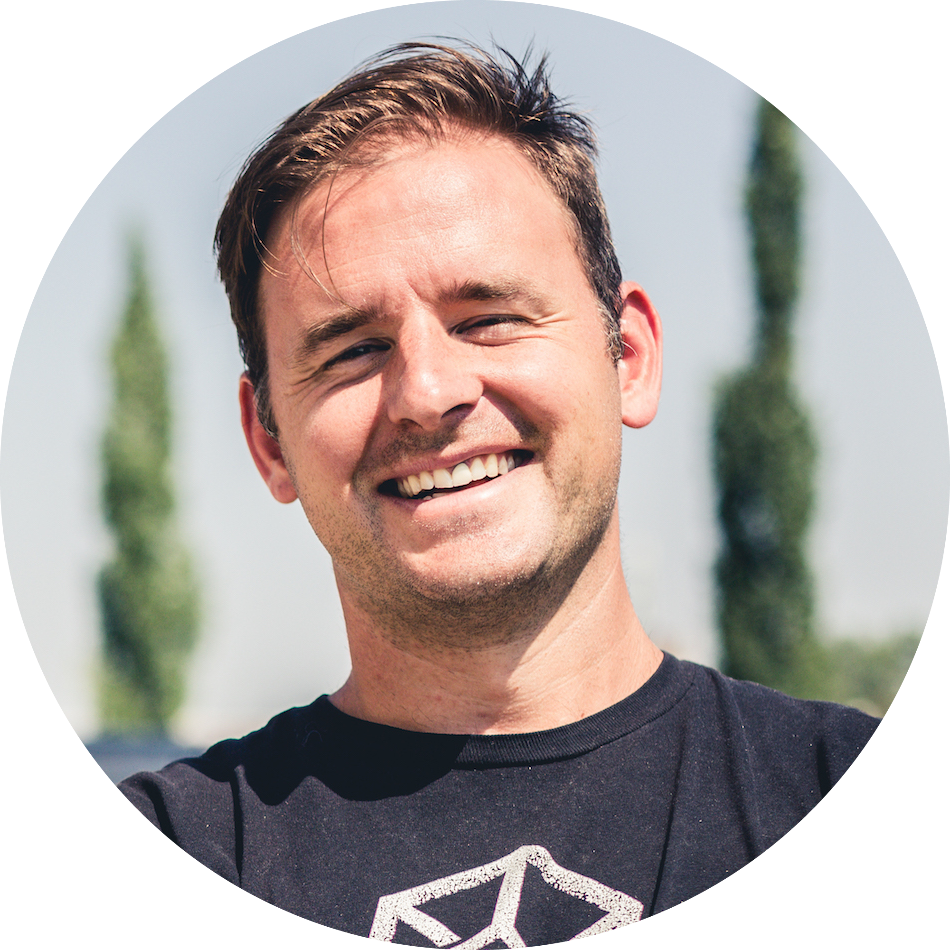 Capturing a compelling story
Ag for Life has always partnered with schools and other organizations across Alberta, Canada to offer in-person youth safety programming. But in 2020, in the midst of the COVID pandemic, their goal was more ambitious.
Ag for Life would send students to Mars … via a gripping story-based 'escape room' style game delivered in the mail.
The Mission to Mars game was a runaway success, providing a playful and gripping way to learn about agricultural safety. Students and educators loved it.
Case Study Buddy's team conducted a 30 minute interview with Ag for Life's Safety Program Coordinator, Corrine Babb, about the experience and captured her firsthand testimonial.

Case Study Buddy also sourced quotes from CEO Luree Williamson, who said the Escape Mail program helped Ag for Life expand its reach and "opened the door to new revenue opportunities for our charity through sponsorship and program registration fees."
Eric wanted a rich testimonial. We delivered a gold mine.
Bringing the story to life on the page
In selecting a partner to help bring Mobile Escape's success story to life, Eric says that there was only one option.
"Even though we'd never worked with Case Study Buddy before, there really wasn't a question. It had to be Case Study Buddy. We were confident in their ability to deliver and we were not disappointed in the least," he says. 
Choosing the right partner was a big deal for Eric and fellow co-founder, Paul Harvey, because Mobile Escape's 'cool factor' plays a big role in its marketability.
"Our brand relies upon a bit of a 'cool factor,' and so it was important to me that things look and feel a certain way. I was impressed that Case Study Buddy was not only okay with that, but willing to work with it. A lot of organizations are not that flexible," Eric says. 
Normally, Case Study Buddy buttons up case studies from beginning to end. But Eric wanted full control over the case study's final design. So we conducted the interview, wrote and wireframed the case study, and then delivered it to Mobile Escape for final design. The end result? Phenomenal.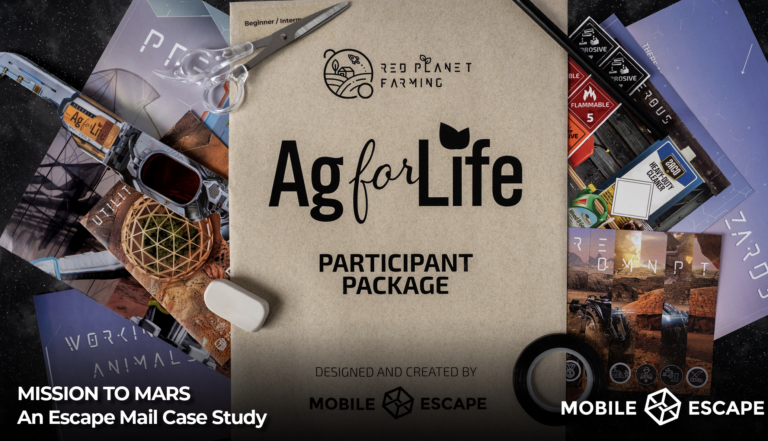 Ongoing excellence at every stage
As the project wrapped up, Eric says that the best part of working with Case Study Buddy was our thoughtful and intentional approach at every stage of the process.
"When I look back at our time working with Case Study Buddy, the biggest thing that stands out to me was how I was always made aware of what was going to happen." 
Every case study is complex, with multiple moving parts. Even without design, Mobile Escape's story required a detailed interview and meticulous project management. We also had to coordinate buy-in and sign-off from Mobile Escape's and Ag for Life's stakeholders.
Case Study Buddy handled it all quickly and professionally.
"It seemed like everyone on staff at Case Study Buddy knew what was going on in the project—of the timelines, steps, and stages required. At every turn in the process, of which there were several parts, I was always informed ahead of time," Eric says.
"We were surprised with the degree of thoroughness and professionalism. The process was clear and intentional, which ensured things were done to a really high level."
Eric Reynolds (Co-founder, Mobile Escape)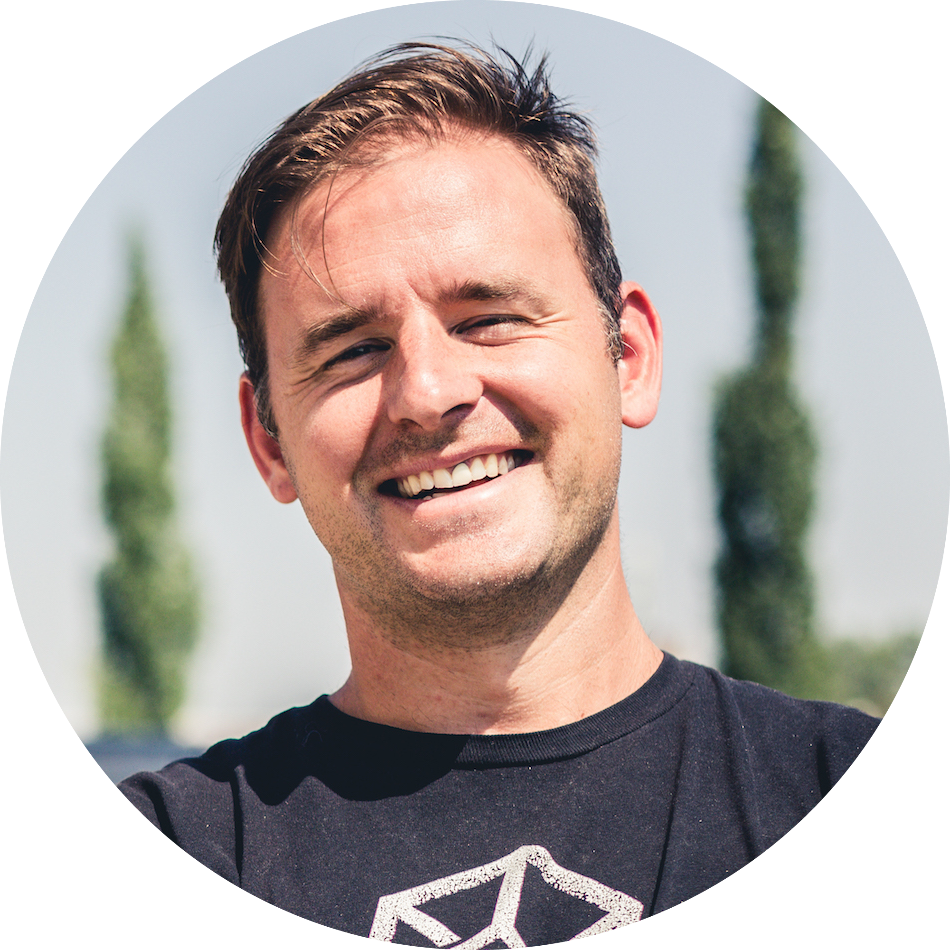 Persuasive content impresses stakeholders
Even though we've only helped Mobile Escape create one case study to date, we're awfully proud of the final product. And we're not the only one.
"I think I'm as proud of the case study as I am of the actual product," Eric laughs. "Don't get me wrong, Mission to Mars is awesome, but the case study is so cool." 
Mobile Escape's story has the steak and the sizzle—it tells a great story, and it looks drop-dead gorgeous. But most importantly, it's having an impact on new client relationships. 
Eric says that it's already helped Mobile Escape land more meetings with stakeholder groups who are interested in purchasing their own custom Escape Mail adventures.
"The case study is a key piece of the bidding process, of establishing a relationship with potential clients, and establishing levels of trust and professionalism that would be difficult to do otherwise."
Looking back, Eric says that the value Case Study Buddy provided to the process goes way beyond words on a page. He's excited at the idea of capturing future wins together too.
"Bringing in a third party that's an expert in their field is a common practice. And I think that's why engaging Case Study Buddy makes a lot of sense—they have the expertise and impartiality to engage clients and capture the big picture of what's been accomplished," he says. 
"The case study has helped garner some second and third meetings with key stakeholder groups. It's very effective in doing what it was designed to do."
Eric Reynolds (Co-founder, Mobile Escape)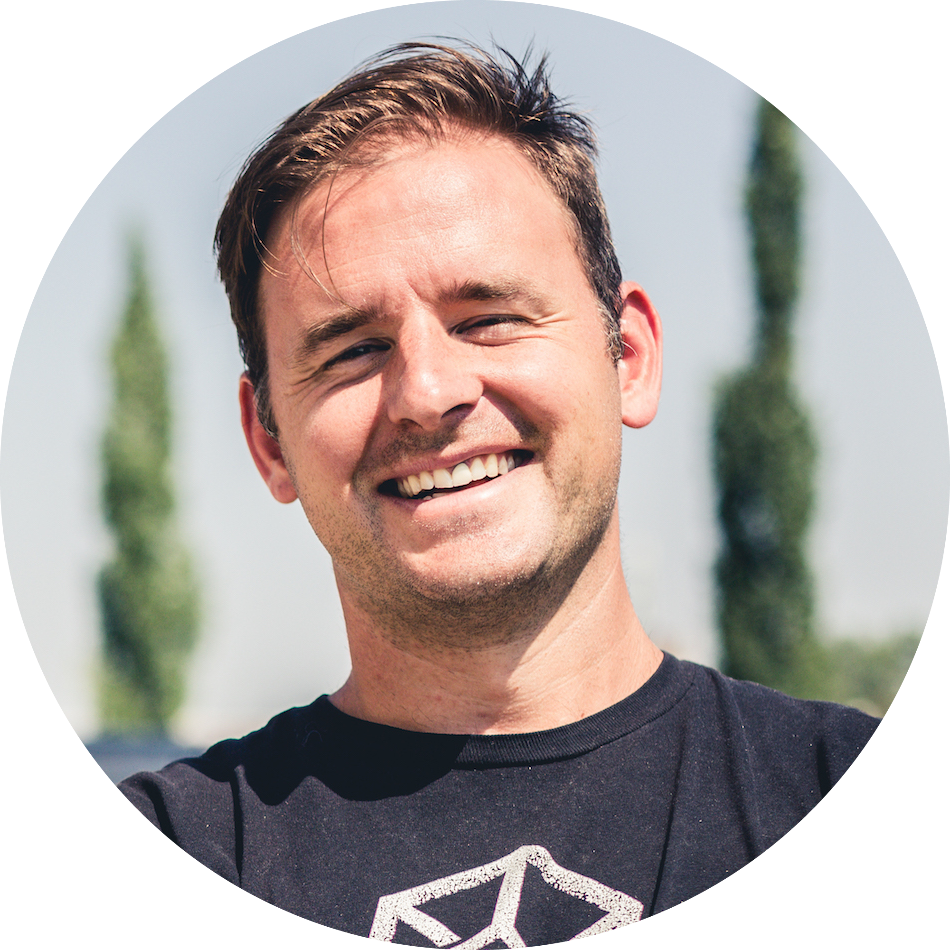 Are your success stories collecting dust when they could be converting?
Case Study Buddy will help you turn your biggest wins into powerful proof.