How Playvox Scales the Creation of Its Most Powerful Sales Asset
Playvox was spending between 5–7 hours each week managing and producing case studies. But even with this time investment, they didn't have the capacity to create all of the assets they wanted.
They needed a partner. Case Study Buddy stepped up.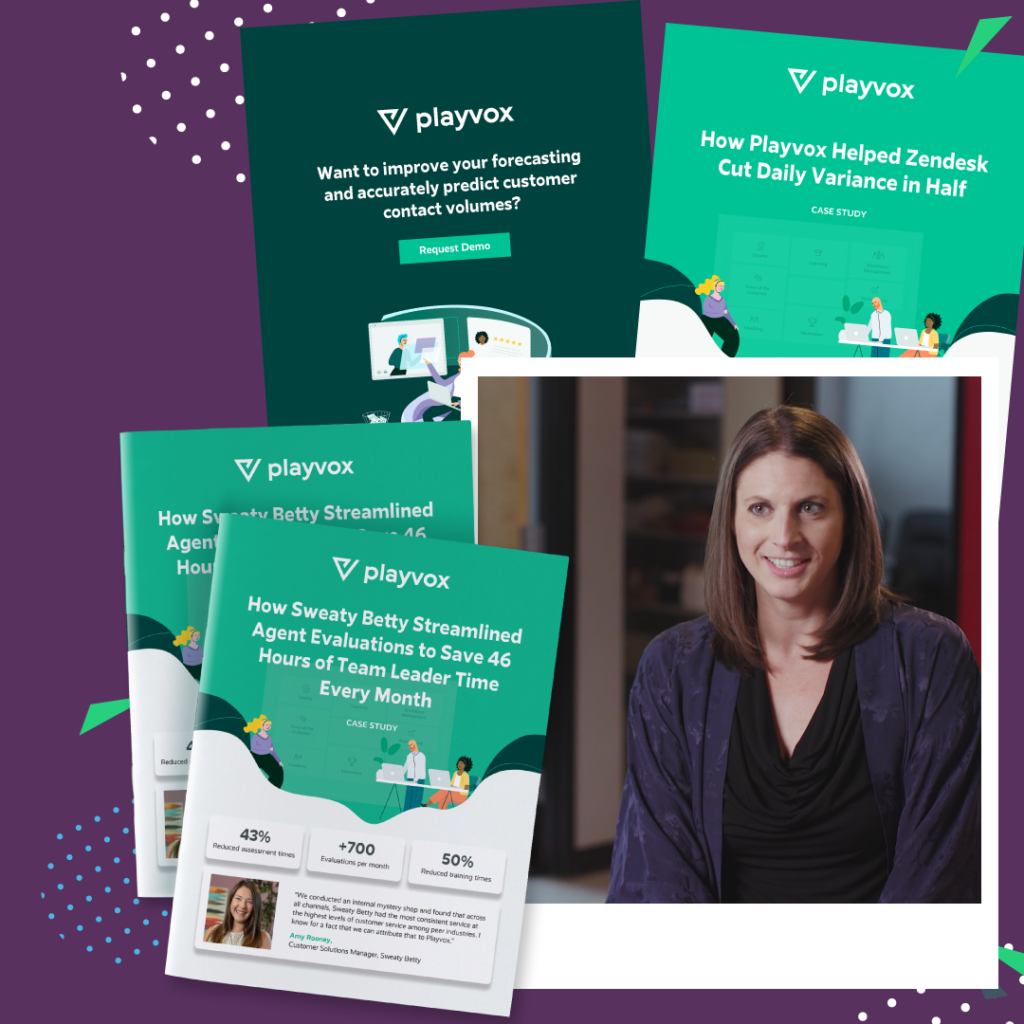 Hours saved by the marketing team every week
Playvox equips contact centers with cloud-native, digital-first customer service solutions for Quality Management, Workforce Management, and more.
Differentiation in a crowded market
Customer service agents want the best tools for the job—quality assurance and workforce management solutions that keep the cost of customer service down and efficiency up. That's why thousands of organizations choose Playvox.
But in a competitive market, competition is stiff. When a prospect is looking for the right Quality Management System (QMS) or Workforce Management (WFM) solution, the risk is that they might not even consider Playvox. In 2023, there were nearly 700 other products listed on G2 alone.
With that much noise, prospective buyers trust peer reviews over any other type of social proof. Nothing is more persuasive than a real customer's experience and results.
Warsan Ahmed, Customer Marketing Manager at Playvox, explains, "B2B buyers value peer evaluation of products and services. When customers speak to their positive business outcomes, it helps prospects in similar verticals, or searching for similar solutions, see what success could look like." 
Limited time/resources for case studies in-house
Playvox already had a host of satisfied customers. Now they needed case studies. And they needed them at scale.
But producing case studies is a labor-intensive process that stretched the capacity of the already busy marketing team. A single study often took months to produce.
"Our previous case studies were usually produced in-house. The problem with that is sometimes the resources are limited and you're also wasting lots of time project managing every phase of the case study," Warsan says.
Warsan estimates that her team used to spend between 5–7 hours each week managing and producing case studies. But—despite the huge time investment—they never had the capacity to create all of the assets they wanted. For example, they had always wanted video testimonials, but they never had the time required to capture and produce them.
Playvox needed a partner. Case Study Buddy stepped up.
"In the past, when I produced case studies without the help of Case Study Buddy, it was quite a heavy lift—for me and for other team members."
Warsan Ahmed (Customer Marketing Manager, Playvox)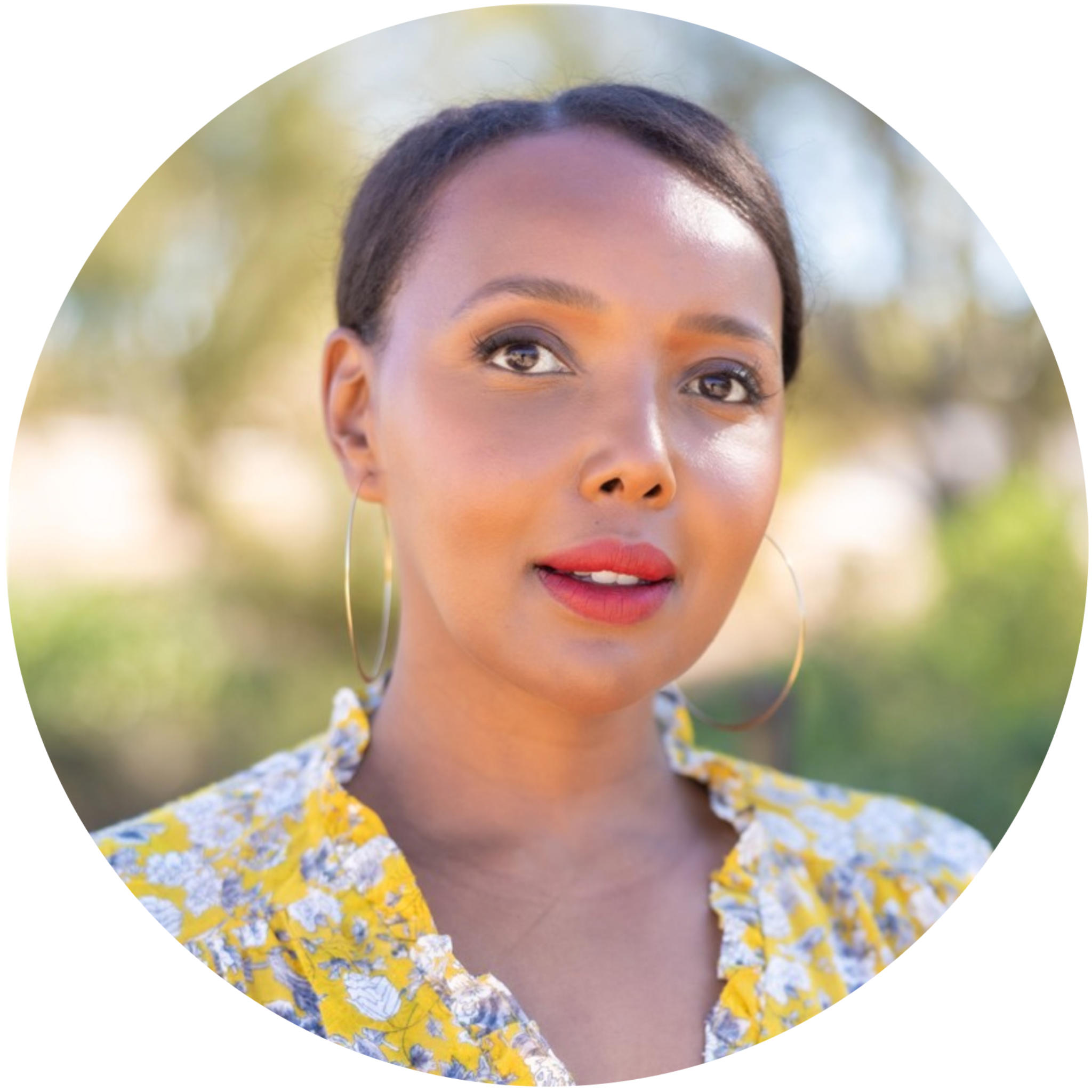 Clear processes remove guesswork
The initial allure of working with Case Study Buddy was our detailed end-to-end process, which encompasses:
Collaborating on strategy, to…

Coordinating projects and managing approvals, to…

Creating, designing, and producing a package of assets that are polished and go-to-market ready
 Our clear process removes uncertainty—Warsan never has to wonder about where a project is at or when a draft will be delivered. And while our team handles the heavy lifting, Warsan's team is free to focus on other tasks.
"The process, the communication, the team—it's all amazing. I don't have to chase anyone for updates. Before I even think of writing a follow-up email, I already have it in my inbox," she says.
White glove treatment for your customers
After each customer interview, we sent Warsan the raw interview recording, a quick summary of the experience, and one or two choice quotes. With each project, she was amazed by the treasure trove of quotes we'd uncovered.
Listening to the recordings also put her mind at ease. Whenever you hand a customer over to a partner vendor, the big question is always "Will they treat my customer well?" 
Our white-glove approach removed any lingering hesitations.
"Case Study Buddy cares about our customers as much as we do. They're professionals—they guide the conversation, make our customers feel at ease, and bring out the best during each interview. They portray our customers as the heroes that they are," she says.
A campaign's worth of assets from one interview
Not wanting valuable testimonial to go to waste, Playvox purchased a wide variety of assets to support its various teams' needs. Warsan explains:
"Some of our audience wants a bite-size testimonial, so we purchased audiograms. Other people want to deep-dive into how we helped, so we produced narrative case studies. Others prefer video, so we made that too. Case Study Buddy helps us cover a lot of ground by producing several pieces from one interview."
One of the biggest success stories was how Playvox helped Zendesk reduce daily variance to under 5% and facilitated forecasting at workforce scheduling at a global scale.
To create this case study, our team flew to San Francisco and interviewed Erin Filsinger, Director of Workforce Management at Zendesk. From the live on-location interview, we created:
2-minute testimonial video

snapshot and narrative written assets

social sharing images
This is just one example out of over a dozen case studies that we have helped Warsan and her team create.
Ongoing strategic content creation
As we helped Playvox round out their case study library, Warsan's need evolved. She'd solved the issue of creating case studies at scale—now she was thinking about strategy.
That, she says, is where Case Study Buddy truly differentiates itself from other vendors. We don't just create content and then cross our fingers—we strategize with Warsan to pinpoint opportunities that have the most impact.
For Playvox, one such opportunity was a 'nuclear deck' designed specifically to empower sales teams. This 15-slide customer story deck rapid-fires through nine separate customer success stories that we helped Playvox create.
"The nuclear deck has been really popular with our sales team," Warsan confirms. "And it's a creative way to produce additional content and repurpose it from one interview."
Case Study Buddy also provided strategic advice in other areas, such as where to deploy content for maximum impact.
"Having a knowledgeable and professional partner that knows the industry and how to get the most out of an interview and not waste your customer's time—that's where Case Study Buddy shines. Life without Case Study Buddy would be much more painful," Warsan says.
"Case Study Buddy's team is very responsive. All I have to do is introduce our customer and they take it from there. And, in the end, I get a beautifully-packaged case study."
Warsan Ahmed (Customer Marketing Manager, Playvox)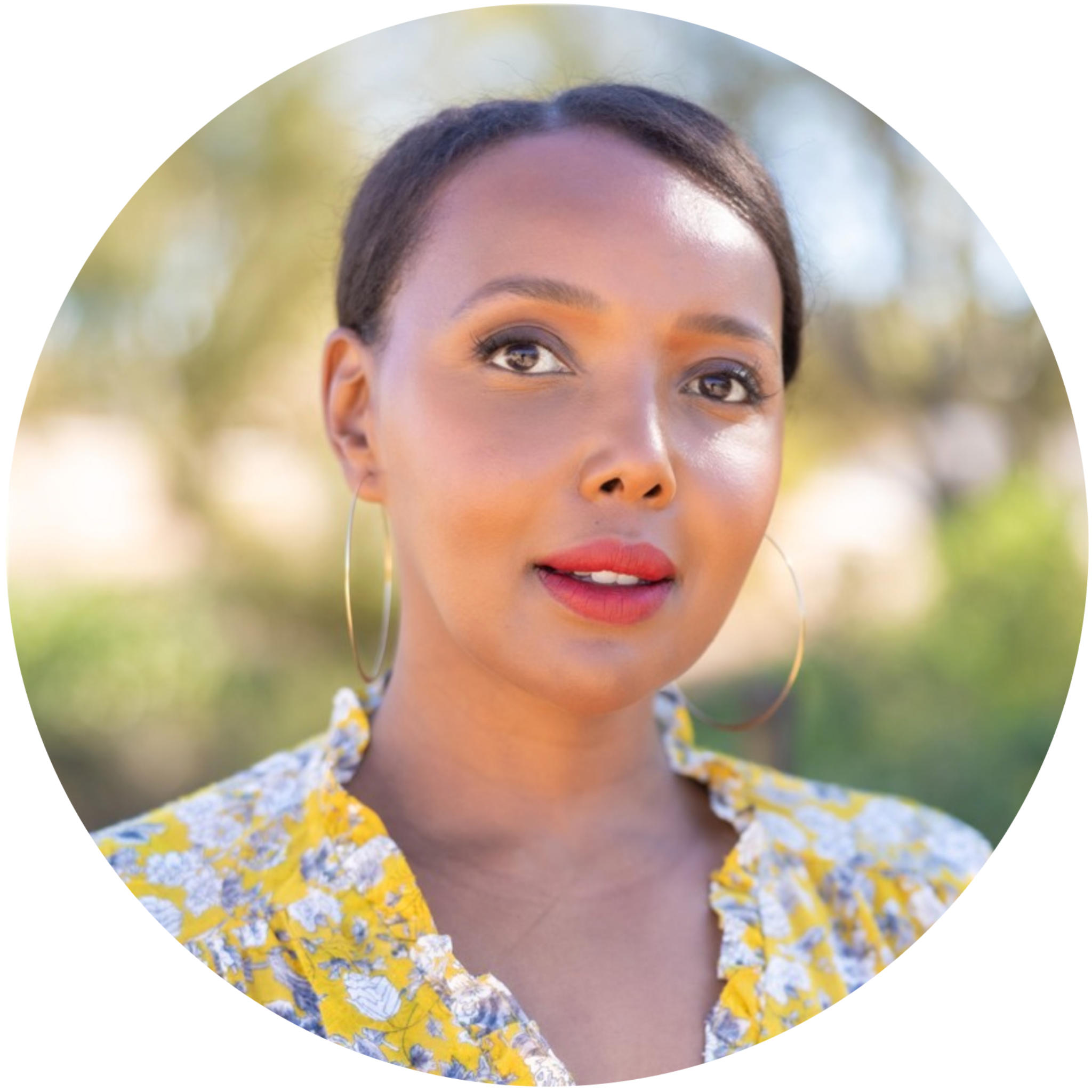 A sales asset for every occasion
To date, Playvox and Case Study Buddy have partnered on over a dozen customer success stories. In these various projects, we have helped Warsan and her team create:
a live on-location video testimonial

remote video testimonials

audio-only testimonials (audiograms)

long-form narrative written studies

short-form snapshot written studies

'nuclear' slide decks for sales teams

…and more!
"Our sales team is pleased with our portfolio of case studies that we have and use. There's so much variety in there," Warsan says.

Capturing glowing testimonials from real customers and turning them into a wide variety of assets empowers sales and marketing teams in a way no other content can.
"Now we're able to publish the full study on our website and use the rest on social—Twitter, LinkedIn, etc. We also give them to our Marketing Development Reps and Account Executives to share," Warsan says.
Increased capacity for marketing teams
Warsan loves that, with our help, she can remain firmly involved in the case study creation process without doing any of the heavy lifting. By her estimation, Case Study Buddy saves her team dozens of hours each month.
"I save at least 5–7 hours a week. By managing the end-to-end production of each case study, Case Study Buddy has simplified the process for us at Playvox. From interviewing the customer, to designing the assets, to delivering the final projects—Case Study Buddy takes care of it all," she says.
Sales assets to persuade prospects
Finally, and perhaps most importantly, having a full suite of case studies has had a ripple effect throughout Playvox—empowering marketing, sales, demand gen, and more. Warsan calls them the 'most effective marketing tool.'
"For Playvox, case studies are our most effective marketing tool to increase sales. Our sales team uses the assets that Case Study Buddy creates to close deals with prospects who are weighing us against our competitors," she says.
Having Case Study Buddy on tap enables Playvox to turn each successive win into its latest, greatest marketing tool. This helps keep their content evergreen—and their customer success stories flowing year after year.
"Without Case Study Buddy, we would not have been able to put together such a comprehensive library of case studies. It lends credibility to Playvox, to see so many big, global brands that trust us and choose to do business with us," she says.
"If you want to arm your demand gen and sales teams with case studies that are beautifully produced, show business impact, and make a human connection, I recommend Case Study Buddy."
Warsan Ahmed (Customer Marketing Manager, Playvox)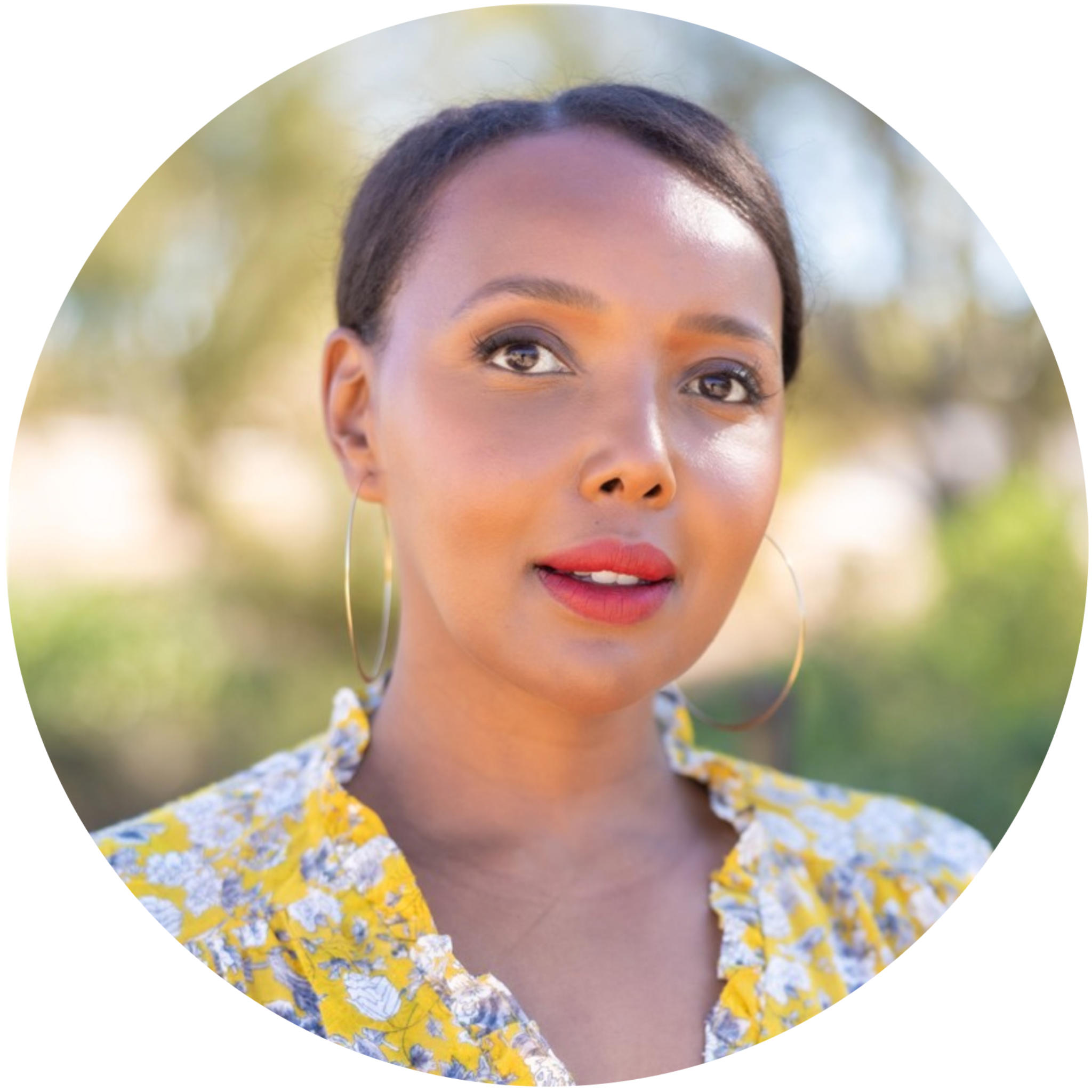 Nobody sells better than your customers.
Case Study Buddy helps you turn customer testimonial into compelling written, audio, and video social proof.