A deep, context-rich 1,500-word case study chalk full of customer quotes is GREAT…until it's terrible.
Because if you start rattling through that bad boy on a live call, your prospect is going to tune out. You've got the right idea, but you've chosen the wrong format. You need to deploy the right asset for the right situation.
It's the same in baseball. You can't build a winning team with a roster that only includes left fielders, pitchers, or catchers. You need a full complement of players, each with a different role.
With this metaphor in mind, let's look at the many case study assets you can create from ONE great customer interview:
Narrative case studies
Snapshot case studies
Slide decks
Audiograms
One-sheets
Video testimonials
1. Narrative case studies
Let's start with Big Papi. David Ortiz is one of the greatest designated hitters the game has known. He almost single-handedly powered the Red Sox to their World Series title in 2004. If you need a home run, he's the one to call.
Our narrative case studies are the Big Papi of your customer success story lineup.
These case studies contain all the relevant details of a customer success story, covering the challenges, solutions, and results. They also include memorable customer quotes. It's a beefy, chili-topped hotdog that needs to be savoured.
Let's look at an example. This is a narrative case study we created for Tenbound and their customer, Nitro: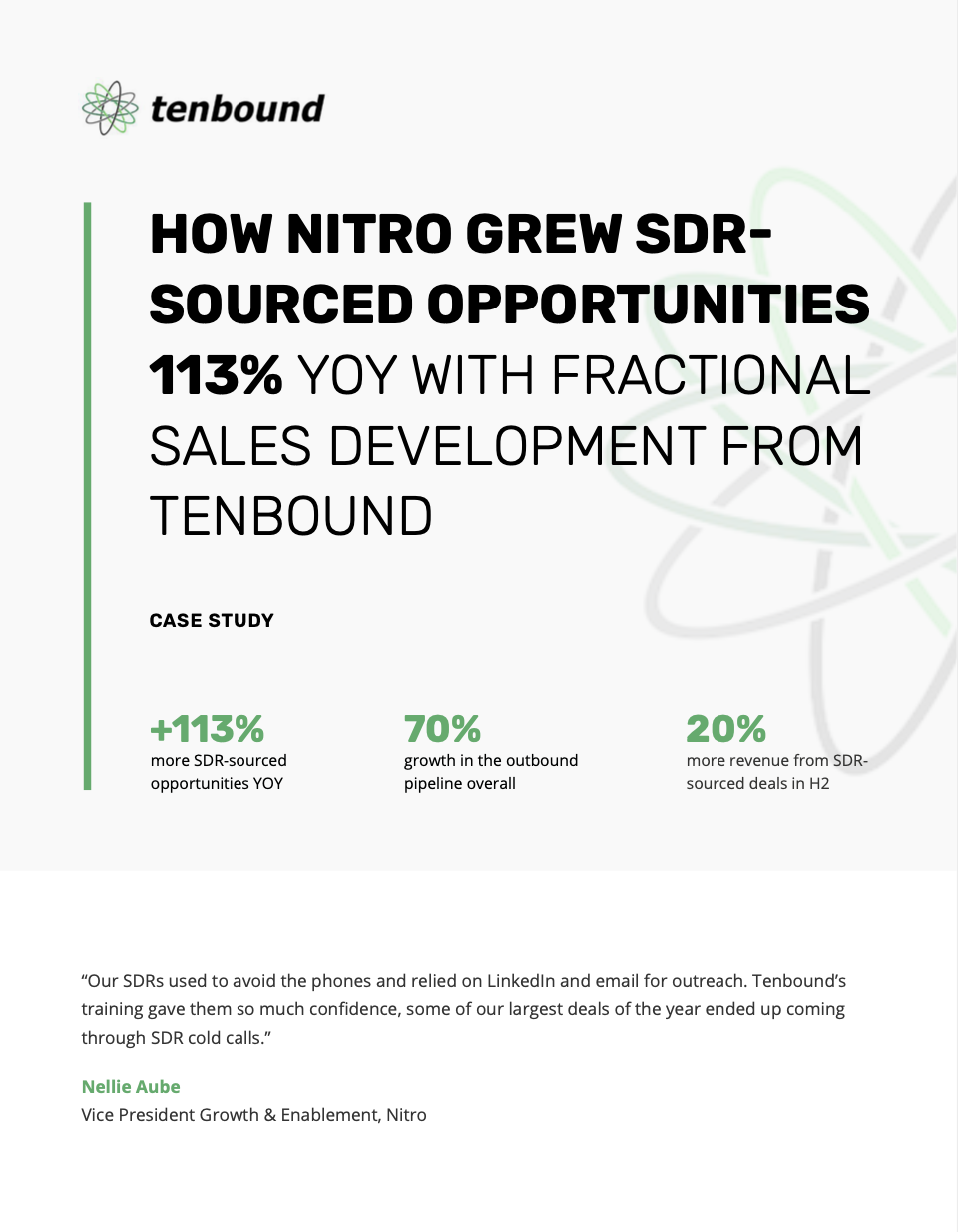 If you click on the image, you'll see that we tell the story in eight tight pages. It really digs into the HOW, WHY, and WHAT of the project and partnership.
We've also used formatting (such as pullout quotes and sidebar) to facilitate scanning.
This asset is perfect for leads who need details to help with their decision making.
2. Snapshot case studies
Mickey Mantle is a baseball legend (in case you didn't know). His 536 career home runs remain unsurpassed by any other switch hitter.
Snapshot case studies also play a dual, switch-hitting role.
Click on the cover page below to see an example: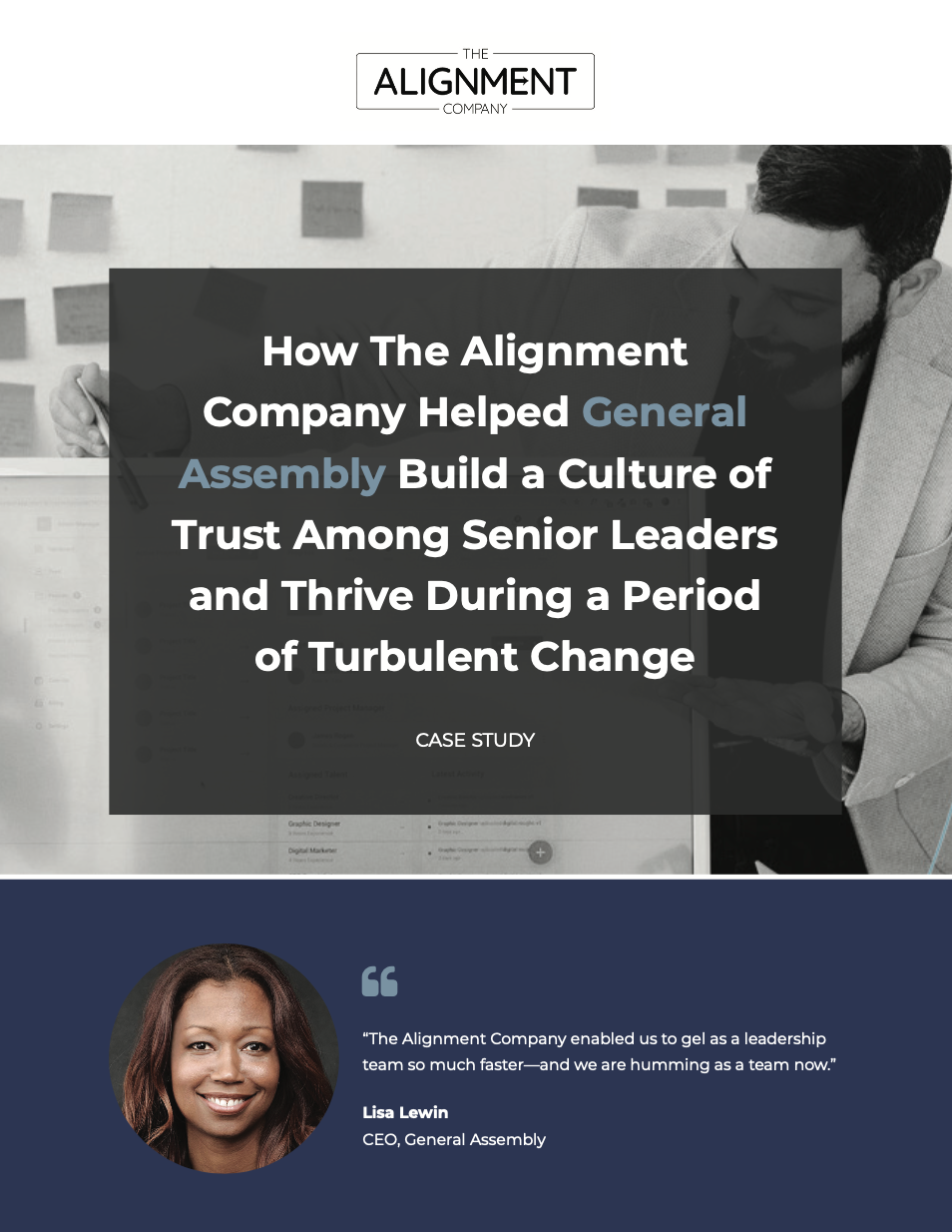 Snapshots appeal to people wanting the highlights of your customer success story as well as the most pertinent details. They're perfect for busy executives who just want the main takeaways AND top-of-funnel leads who are still discovering their options.
3. Slide decks
Rickey Henderson played for nine teams over his 25-year career. He led the American League in steals 12 times and went on to be the all-time record holder, earning him the nickname "Man of Steal."
How did Henderson achieve this feat? Through a combination of power and speed.
Not unlike our slide decks.
Our slide decks are also powerful—concisely presenting key points in a visually appealing way. They allow your salespeople to move along briskly when presenting to prospective customers, allowing ample time for questions and further conversation.
Click on the image below to see the slide deck we created for Docebo and its client Acoustic Academy: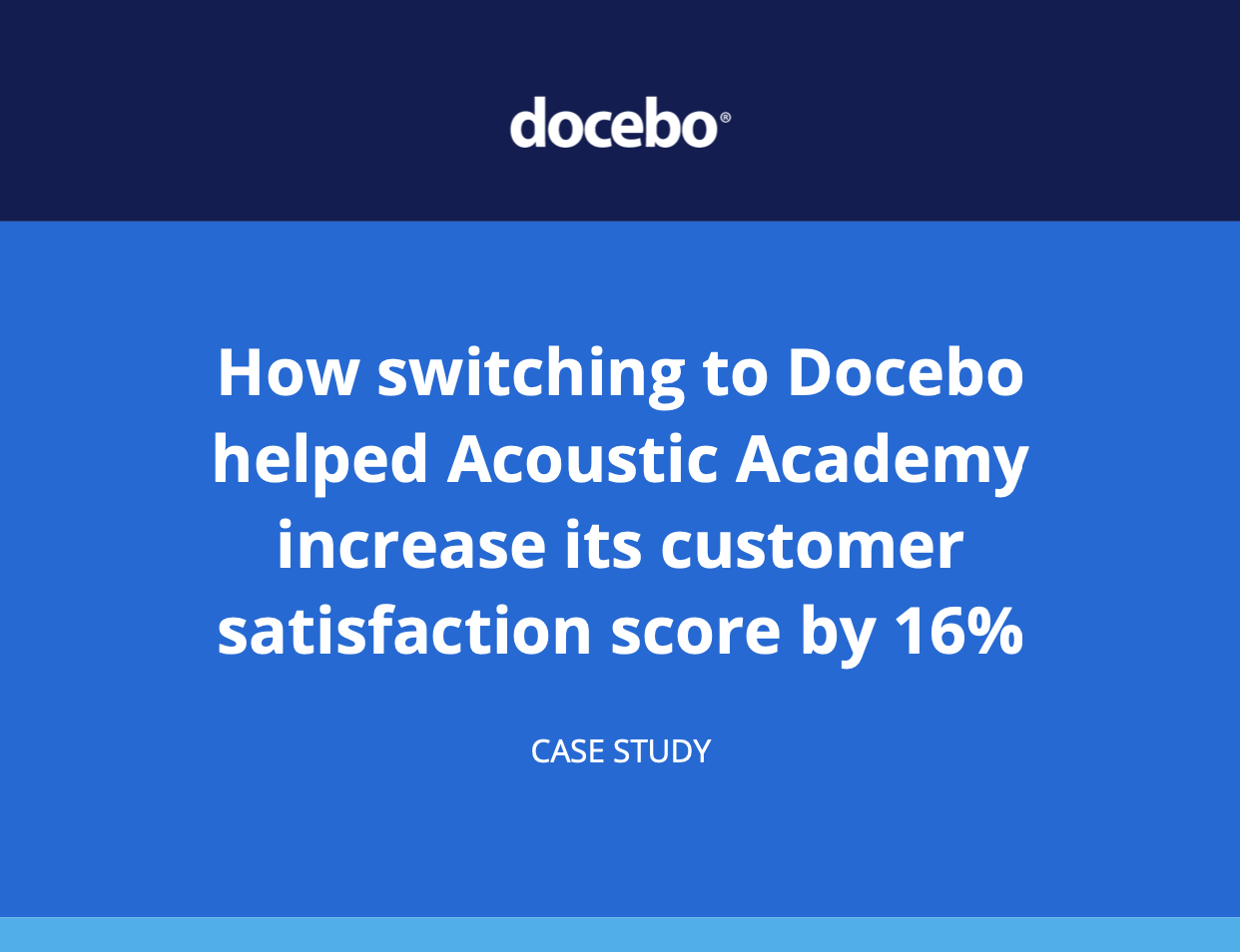 Our slide decks tell the same customer success story as our narrative and snapshot case studies but only hit the high points.
After all, the idea isn't to read the slides but for the sales team to present them and provide context verbally.
4. Audiograms
Buck Martinez played 17 MLB seasons as a catcher before reinventing himself as the beloved play-by-play and colour commentator of the Toronto Blue Jays. (We look forward to seeing Buck back in the booth soon.)
The customer interviews that we conduct for written case studies are also ripe for reinvention.
We can transform the audio from these interviews—and the powerful quotes they include—into audiograms, thereby giving you an entirely new marketing asset you can deploy.
Here's an example:
These powerful audio snippets + image can be used in a wide variety of ways—from sales pages to email sequences to social media.
5. One-sheets
Gary Carter was one of baseball's best-ever catchers. He was a three-time Gold Glove Award winner who paced all National League catchers in putouts eight times, assists five times, double plays five times and caught stealing percentage three times.
As a star catcher, Carter had to master the art of communicating with his pitchers, with only a few seconds to signal which pitch to throw and where to locate it.
That ability to quickly and concisely communicate important information is shared with our one-sheets.
Here's an example: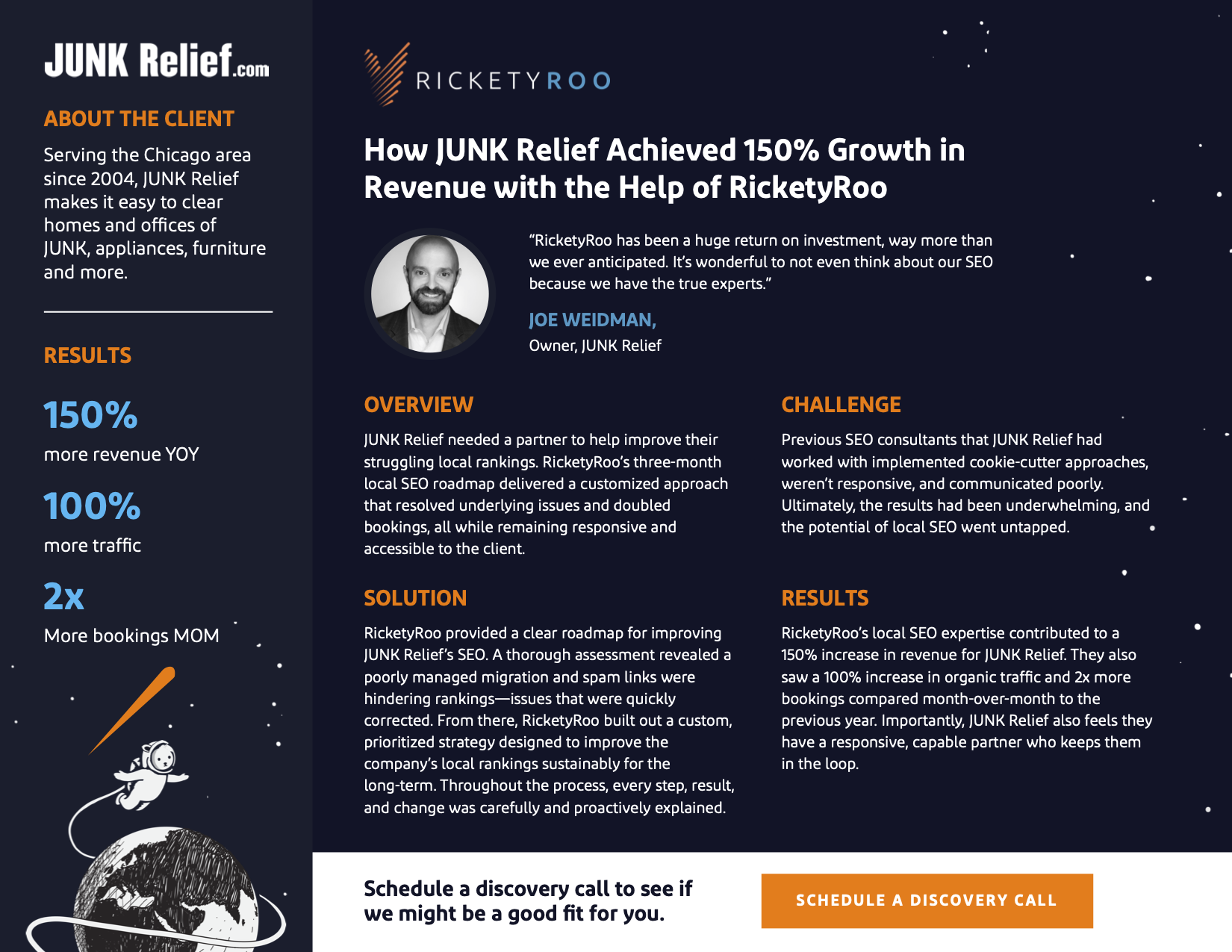 As you can see, one-sheets provide an overview of a customer success story, communicating all the most important points while keeping the length to just one page.
One-sheets are great for handing out at trade shows or sharing with prospective customers as part of your cold outreach. They're short—and thus easily absorbed—while also providing enough detail to generate serious interest.
These assets are particularly effective when used in combination with other one-sheets. Imagine handing your customers an entire STACK of these babies!
6. Video testimonials
Few players are more fun to watch than baseball phenom Shohei Ohtani. Ohtani is a pitcher AND designated hitter, delivering two-way performances the likes of which the league has never seen. Whether at bat or on the mound, he keeps everyone on the edge of their seats.
Likewise, video testimonials also catch the eyes of prospective customers and hold their attention.
There's nothing more powerful than your customers describing what it was like to work with you and what you accomplished, in their own words, direct to the camera.
Here's an example:
Video testimonials are a great fit for social, sales pages, email marketing, and advertising.
Move up to the big leagues with your case study assets
Even brilliant content marketers still think a 'case study is a case study is a case study.' But that's just not true!
Why relegate your success story to one role and format when you could be telling that same success story across the ENTIRE buyer's journey?
Sure, you may win a game or two thanks to the abilities of a single player. But you can't take home a pennant without a full complement of players, each performing their designated role.
Which is why creating a written case study is only the first step in sharing your customer success story. Play out the ballgame by creating an entire team's worth of sales and marketing assets from ONE customer interview.
Ready to take over the leaderboard with your customer success stories?
Contact us to start the conversation.